Where prosperity belongs
Fidelity Private Investment Program offers a range of investment pools designed to meet the needs of affluent investors. We bring investors an integrated approach to our investment process, while leveraging our strong global capabilities to create solutions that will help investors achieve their financial goals.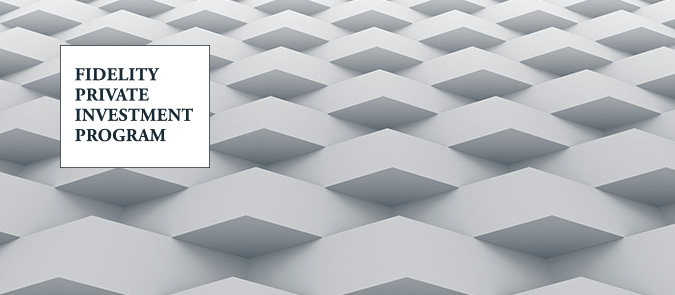 Disciplined investment approaches with rigorous risk controls
Combining world-class money management with features and benefits that deliver outstanding value.
Attractive management fees
Attractive fees that further reduce as investment increases.
Wide range of investment choices
Sixteen pools including core and balanced mandates.
Premium ongoing support
Enhanced account reporting, plus access to a dedicated client services team and Fidelity Private Investment Program website.
Tax-smart options
Tax-smart options on most pools for non-registered accounts, including Fidelity Capital Structure and Fidelity Tax-Smart CashFlow™.
For more information, please contact your financial advisor.