How to invest with Fidelity
Ready to start investing? Here's how you can take advantage of Fidelity's impressive lineup of investment solutions, including ETFs, mutual funds and more.
There are two easy ways to invest with Fidelity: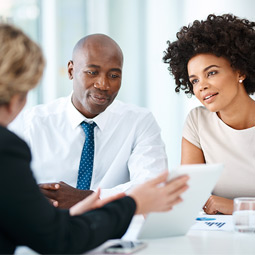 Many Canadians find working with a financial advisor can be helpful. Good financial habits and planning contribute to financial success. Advisors can help to provide the discipline and investment expertise to achieve your long-term goals. A financial advisor who manages your investments can invest in Fidelity ETFs and mutual funds for you.

If you don't have an advisor already, Fidelity is here to help you on your investment journey.
2. Online brokerage account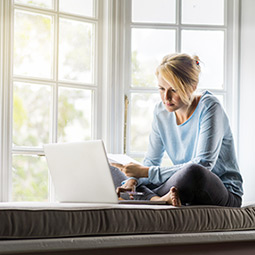 At Fidelity, we believe in the value of advice; we also understand that some investors like to do it themselves. If that sounds like you, you can purchase Fidelity Canada ETFs or mutual funds during normal trading hours through any online brokerage.
Look for Fidelity Canada ETFs traded through the TSX or Cboe exchanges, or Fidelity Canada series F mutual funds on your online brokerage account.
Easily search through our funds using the investment finder tool.
Search for an ETF or mutual fund
Can't find what you're looking for? Ask your online brokerage to add the Fidelity funds or ETFs that you would like to invest in.