Do what over 1.5 million Canadians have already done. Let Fidelity help you make the most of your hard-earned money.

How to invest
Meeting your investment needs is at the heart of what we do.
We take a long-term view with our plans and are not focused solely on short-term results. 
You work hard to get ahead. We're here to help you stay ahead. 
In an ever-changing financial landscape, take comfort in knowing that Fidelity prides itself on doing one thing and one thing only. We manage money for people like you. Our focus is on the financial well-being of you, your family and your future.
The results
At Fidelity, we believe better research drives long-term performance. Building on fundamental, bottom-up research, we seek to create the competitive advantage and intelligent insight needed to deliver strong long-term returns for our clients.
Thanks for investing some of your time with us. We think you'll find it well worth it.


Why Fidelity?
A privately-owned company,
Fidelity's operations started
in Boston.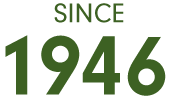 Putting you and your
money first is and always
has been our priority.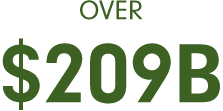 in assets under
management in Canada.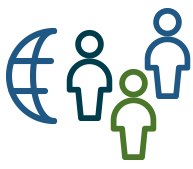 Our global network of analysts and
researchers develop a deep understanding
of any companies in which we invest.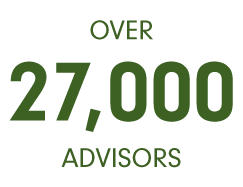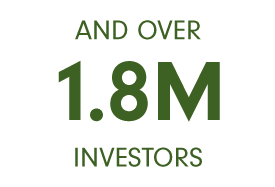 invest with us in Canada.
Our portfolio managers take
unparalleled access to business leaders 
around the world


Our portfolio managers take
an active approach to investing, visiting
companies and meeting with management.
Source: Fidelity Investments Canada ULC., as at December 31, 2021. 
Ready to start investing?
There are two easy ways to buy Fidelity mutual funds and ETFs.
Work with a financial advisor, or through any online brokerage account.