If these 3 things apply to you, it's time to adjust your budget right now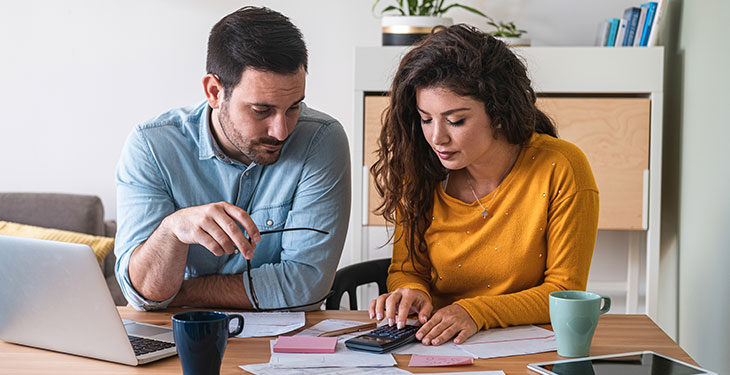 Author: Maurie Backman
Source: The Motley Fool
Following a budget is a smart financial decision. If you stick to a budget, you may be less likely to land in debt, and you may have an easier time padding your savings account on a regular basis.
But a budget isn't something you can simply set and forget. Over time, your budget may need an overhaul. And that's most likely the case if these three things apply to you.
1. You're saving less each month than you used to
Many people establish savings goals that they try to stick to. If it used to be possible for you to meet your goals, but you're suddenly struggling to do that, then your budget probably needs a refresh.
Maybe certain living expenses of yours have risen in recent months. Or maybe you've added expenses you thought you'd shed for good. For example, you may be commuting to an office twice a week after having spent almost 18 months working remotely.
Look through your monthly expenses and try to figure out where that extra spending is stemming from. And then adjust your budget accordingly.
2. You're racking up credit card charges you can't pay off in time
There's nothing wrong with charging expenses on a credit card. This is especially true if you're racking up cash back or reward points and paying your bills at the end of the month. But if you're starting to have a hard time paying your credit card debt by the time it's due, then it's a sign that you need to rework your budget.
If you're already at the point where you're starting to rack up debt, go through your budget and target your non-essential expenses, like social outings, cable, and streaming services. You may need to cut back in one or more of those areas to avoid digging yourself into a hole.
3. At least one of your fixed bills has risen
It's not uncommon for certain living expenses to rise over time. You might come off a promotional cell phone plan and see your bill rise by $20 a month. Or your apartment lease might come up for renewal, and your landlord could start charging you $50 more a month to live there.
If any of your fixed bills (meaning, the ones that don't change from month to month) have gone up recently, it's a good time to sit down and see if other changes need to be made to your budget. You may need to reduce your spending in a variable expense category, like food, to compensate for a fixed bill going up.
Don't ignore your budget
Having a budget could really work to your financial advantage – but only if that budget accurately reflects your expenses and lifestyle. If any of the above factors apply to you, it's time to sit down with your personal finances, take a thorough look at your budget, and make changes as needed.
You may even want to consider signing up for a budgeting app if you're not using one already. These apps could make your budget even more accurate going forward, especially if that app links to your various bank accounts and credit cards to give you a complete picture of what your finances look like.
This article was written by Maurie Backman from The Motley Fool and was legally licensed through the Industry Dive publisher network. Please direct all licensing questions to legal@industrydive.com.
---