Mastering the last five years before retirement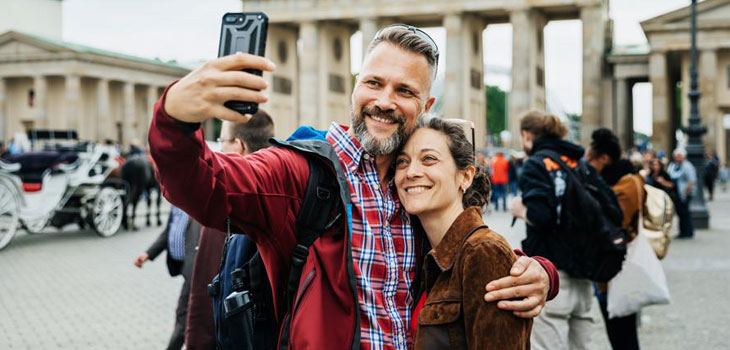 Author: David Rae
Source: Forbes
This article was intended for readers in the U.S., but the general ideas and concepts apply to a Canadian audience. Readers are advised to discuss their specific situation with their own advisor.
For many people, retirement has always seemed like a far-off goal. With the Coronavirus lockdown, there appears to be an uptick in people getting more serious about setting a retirement date. Some investors nearing retirement have finally pulled the trigger, and they will be retiring this year. Keep reading as we cover what you should do year by year as you come within the last five years until retirement.
When you are in your twenties, thirties, or forties, retirement feels like something people way older than you do. Flash forward to your late fifties or early sixties, and seemingly overnight, you begin to pay closer attention to anything related to retirement planning. 
You may ask yourself the following questions with greater urgency each day. Have I saved enough for retirement? Are my retirement accounts invested in the best way for my future? How will I pay for long-term care? Do I need a trust? Should I pay off my mortgage?  
While people of any age may spend time thinking about their dream retirement, the most panicked questions appear to happen around five years before someone hopes to retire. The good news is that no matter what your financial state today, there is still room to improve your financial security in retirement. 
Here is a simplified year-by-year to-do list for those looking to retire comfortably.
Five years until retirement
Step one is often the most challenging and painful for those who are not as prepared for retirement as they had hoped. You need to get a handle on where you stand today, financially, and what that means for your financial well being in retirement. How much money do you have invested to fund your retirement income? Do you have a pension or other income sources? Will all of these retirement income sources allow you to maintain your standard of living in retirement?
Whether the numbers are good or bad, this is the time to get serious about retirement planning. If you are not sure about how to get a handle on your retirement readiness, reach out to a financial planner. There is still time to adjust your investments. You can increase your savings rate. There may even be some amazing tax planning strategies that can help you keep more of your retirement income from the taxman.
Four years until retirement
We are assuming you have taken the steps outlined in the aforementioned five years until retirement. If not, go back up, and take that step. Otherwise, it is time to review your retirement readiness now that you are a year closer, as well as starting to think longer term. Additionally, think about the time beyond when you initially retire.
Where do you want to live in retirement? Where do your grandchildren live (if you have them)? Do you want to live at home forever or move to a retirement community? Perhaps, you want to relocate once you are no longer working. While you don't have to make these choices now, it is useful to think about them, and perhaps, research locations.
Some people want to retire abroad. You will likely first want to visit the chosen retirement locale before taking such a giant leap. The same goes for even smaller moves across the country or even to another part of town. Even a small move can have a big impact, one couple moved from Vancouver to Victoria, but they couldn't get used to the slower pace once they had settled into their new home.
This is also an excellent time to get on your estate planning. At the least, you should set up a will and health care directive. For those with more assets beyond retirement accounts, you may want to consider a living trust. Estate planning needs are often complex.  It is best to consult with a specialist about your specific situation.
Three years until retirement
Three years until retirement is when you should put some thought into what retirement will look like for you. Do you dream of endless days sipping cocktails on some exotic beach? Are you looking to complete some fantastic bucket list experiences? Perhaps, you are looking forward to spending more time with the grandkids or becoming a snowbird and finding someplace warm to spend the winter months. It is easy to dream of bigger retirement goals. What will your day-to-day life look like? Do you have passions you can now spend more time pursuing? Are days of sipping wine and reading books in your future? The possibilities are endless.
No longer having to work 40 hours, or more, each week, will give you a lot more time to fill. Throw in skipping the daily commute and raising children, and you might find yourself with more time on your hands than you know what to do with. All of that means you will have more time to take classes, pursue hobbies, and even volunteer if you so choose.
This is also time to think about your housing in retirement. Will you stay put, downsize, remodel, or move to a new location? Note, it is much easier to refinance a home mortgage when you are fully employed. If you will need to access equity to make home improvements, now is the time to do it. 
Two years to go until retirement
Retirement will bring some amazing tax planning opportunities your way. You will need to lay the groundwork for these tax-saving moves before you actually quit working forever. Many people may see their taxable income drop substantially in the year following retirement.
Before this year is over, you should revisit all the numbers on your retirement plan. You will also want to put more thought into how you want to spend your time once retired.
The final year before retirement
When you are this close, you can just feel the excitement about the next chapter of your life. This is a good time to look for additional ways to reduce spending and expenses. Check to see if there are any significant dates you need to be aware of, such as a date when your mortgage or car loan will be paid off.
Congratulations on making it through the final five years before retirement. Hopefully, your diligent work saving for retirement over the past few decades has paid off, and you can now enter the retirement you deserve.
This article was written by David Rae from Forbes and was legally licensed through the Industry Dive publisher network. Please direct all licensing questions to legal@industrydive.com.
---