How to be financially prepared for an emergency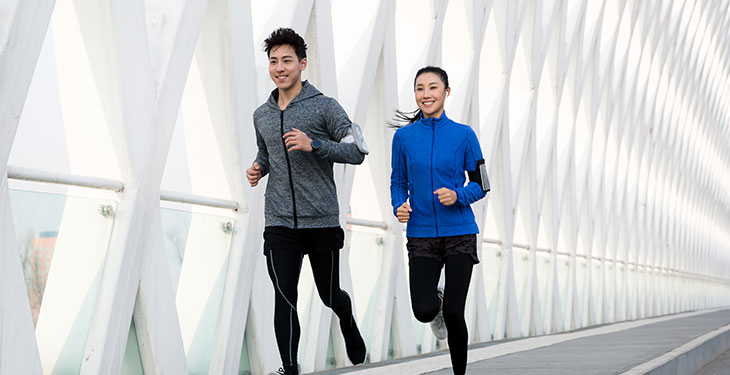 Author: Amanda Li
Source: MapleMoney
An essential step in adulthood is properly protecting your finances, health, and personal decisions as you age and as life changes happen. With COVID-19 and the economic effects of the pandemic, there has never been a better time to ensure you're prepared for an emergency.
While it may be difficult to think about, emergency preparedness can be crucial in rebuilding your finances or providing your family peace of mind. Here are some ways you can proactively protect yourself in the event of an emergency:
Have an emergency fund
Life is full of twists and turns — from unexpected job loss, to emergency repairs, to medical expenses, these surprises can be expensive. A fantastic way to protect yourself from the financial burdens of unexpected events is to set aside an emergency fund.
Think of an emergency fund as a form of insurance – money that you can easily access in the event of an emergency without having to accumulate any debt. The size of your emergency fund should depend on your monthly expenses but experts generally recommend having enough to cover at least a few months of expenses.
Purchase life insurance
When it comes to preparing for an emergency, life insurance is one of the most important policies you can hold. Having life insurance helps provide financial security for your family and dependents in the event of your death. Life insurance helps guarantee the payment of a "death benefit" to your beneficiaries in the event of your death.
Many workplace benefits provide some type of life insurance coverage but it is typically a small amount compared to dedicated policies. Online life insurance policy advisors make it easy to get personalized advice and quotes for life insurance. It's also important to note that life insurance gets progressively more expensive the older you get, so this may not be a decision you want to delay—and it's also important to review this policy as your life circumstances change to ensure you have adequate coverage in the event of your death.
Make a will
While it can be difficult to talk about, death is an inevitable part of life. It may seem decades away—and it may well be!—but life can be very unpredictable. Having a will can help eliminate time, money, and suffering for you and your loved ones down the road. Think of it as a kind of blueprint for your friends and family to follow for wrapping up your estate during what is likely an emotionally difficult time. It simply ensures your wishes, from what happens with your assets to who's responsible for taking care of your kids and pets, are known in the eyes of the law.
Preparing a will is more straightforward than you may think, and has been made even easier, more convenient, and more affordable by online platforms like Willful, which walk you through the process and allow you to create customized documents online—minus the fuss of making appointments and visiting offices, and the high cost associated with visiting a lawyer.
Once you have prepared your will, it's essential to keep your will up-to-date as life changes. Consider setting a calendar reminder to review your will every six or 12 months so it doesn't collect dust and reflects your current life situation.
Create a power of attorney
Every adult should have power of attorney documents covering the legal, financial, personal, and medical spheres of their lives in the event they become incapacitated. A power of attorney, or POA, is a legal document that gives someone you trust the authority to make decisions on your behalf, and represent you to others. You can also use an online platform like Willful to create your power of attorney documents online.
There are two types of powers of attorney: one gives someone the power to make decisions about your finances (paying bills or selling a home, for example), and the other can make decisions about your personal and medical care in the event of an emergency where you are unable to do so yourself. This medical document is more commonly known as a living will. It may also be called a personal directive, health care directive, or representation agreement in your province or territory. You can think of your POA as a form of disability insurance (it takes care of you while you're alive) and your will as a form of life insurance (it takes care of your loved ones after you pass away).
Have an emergency folder
One way to provide peace of mind in the event of an emergency is to help ensure you and your family are familiar with where you store all your important documents. You may want to consider an "Emergency Folder" that can be a one-stop-shop in case your family needs access.
Your emergency folder can be stored physically or online but should be easily accessible and contain copies of important documents, major insurance policies, and key contact information. Having an emergency folder is not only helpful for others but also allows for an easy grab-and-go solution in the event of an evacuation.
Securely store your passwords
With most Canadians increasing their online presence, it can be difficult to keep track of all your passwords and account information. In the event of an emergency, having secure storage of all your information can save you and your family a lot of time and energy recovering account information. Password managers, such as 1Password, offer easy and secure ways to store and share your passwords. In addition to account information, these platforms can generally also store information such as bank info, credit card numbers, and even social media accounts. Even in non-emergency situations, a password manager is great for keeping your account details organized and easily accessible.
This article was written by Amanda Li from MapleMoney and was legally licensed through the Industry Dive publisher network. Please direct all licensing questions to legal@industrydive.com.
---