Budgeting basics for post-secondary students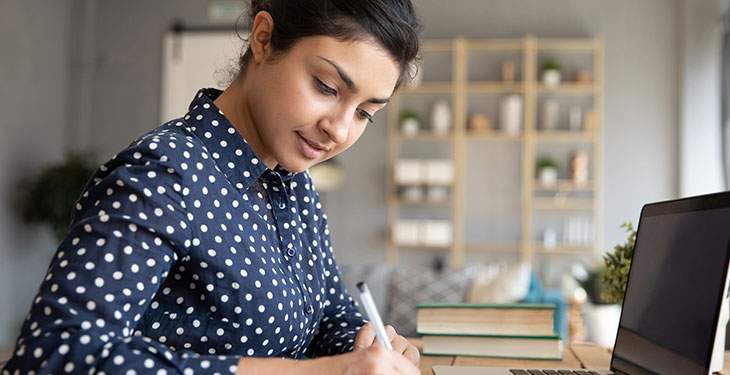 Author: Lesley-Anne Scorgie

Source: The Toronto Star
Managing money may be the most important financial skill every student needs to learn.
Tens of thousands of Canadian students are back at college and university. Though the classroom is predominantly virtual this year, investing in education is still the first major step toward financial independence. The second major step is to master budgeting.
In fact, budgeting is probably the most important financial skill every student needs to learn because it's the cornerstone of financial security and, eventually, success. If you learn how to manage a tight budget while in school, you should be able to master budgeting for the rest of your life.
Here are my top pieces of budgeting advice for college-aged students.
Building a budget for the first time? Start here
A budget is a plan for your money and it needs to be written out (digitally is fine). Stats show that without one, it's easy to overspend and take on unnecessary debt. With one, you'll stay on track, have less stress and more money.
There are three budgeting elements you need to pay attention to. Your sources of income are first. These generally come from part-time jobs, money from mom and dad or student loans.
Second are your regular and one-time expenses; you'll want to include what the cost of your living expenses will be, cellphone bill, transit, groceries and other items that are essential for your living and learning. This year, if you are living at home and learning virtually, you'll have significant savings by not having to pay for rent or groceries.
Third, when you subtract your expenses from your income, this is your bottom line, and you're aiming for a positive number. If it is negative, that means you're spending more than you are bringing in and you'll need to cut back on spending, or top yourself up with money from your student loan or student line of credit.
My advice is don't feel bad if you need to use your student loan or line of credit money for essential spending. But, non-essentials should really be paid for from part-time work.
You still want a life, right? Budget for non-essentials, too
Historically during the school year, students tend to ramp up their spending on parties, food and other social experiences like spring break in Mexico. But, the pandemic is slowing all of this spending for students. Instead, you may want to spend on a better streaming service, casual and socially distanced drinks with friends, occasional takeout and at-home sporting gear.
The best thing to do is set a limit for non-essential items such as $100 per month for entertainment and $50 for fitness. Use digital coupons, cash-in loyalty points, split bulk purchases with friends, and buy whatever gives you the greatest value and joy. The idea here is to stretch your limited dollars as far as they can go.
This is the perfect opportunity to use technology to help manage your money
The first digital tool to use is a spending tracker. Almost every financial institution in Canada has a notification system so that you can receive an alert of all the various transactions going through your bank account. I love this because it brings awareness to your spending and you can check your spending against your budget to see if you're on track.
Second, there are lots of low-to-no-cost digital budgeting apps. Tools like Mint and You Need a Budget are very thorough, but you can easily use a Google sheet, too.
Third, join some student money groups on social media. You'll learn great budgeting hacks and find out about local deals on back to-school technologies and supplies.
The peripheral benefit of budgeting can be a better credit score
Once you're in the groove of keeping on track with your budget, it's totally OK, and actually very good, to get a no-fee credit card to use on occasion. In fact, it's the easiest way to start building a credit score. But, in order to build a great score, you have to pay your credit card on time and in full. If you miss payments, or simply can't pay it back, you'll get a poor score. Build a reminder right into your budget calendar to pay your credit card off fully each month. A good credit score is over 600 points - so aim for that.
You can actually track your credit score online through an app like CreditKarma and your bank might also offer a free credit score.
Budgeting is not a one-and-done thing you do and then forget about. It needs to be integrated into your life, just like your study time, so that you can proactively plan your spending for the month ahead. Pre-planning allows you to foresee any issues and make tweaks. Then monitor your spending throughout the month. The benefits of budgeting well as a student are huge - less debt, great money habits, empowerment and independence. You can do it!
Ready to ditch your debt and better your financial future?
Sign up and you'll receive Ditching debt: 5 ways to better manage your money, a PDF guide packed with tips to help you get out of debt and get ahead.
This article was written by Lesley-Anne Scorgie Contributing from The Toronto Star and was legally licensed through the Industry Dive publisher network. Please direct all licensing questions to legal@industrydive.com.
---