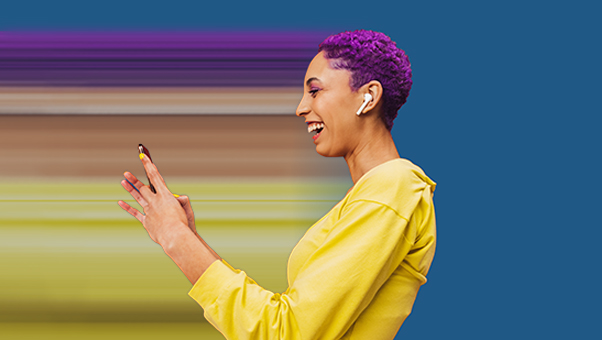 Get a complete portfolio in one ETF.
Carefully constructed to help you reach your goals

Reduce your risk
With diversified exposure to a variety of assets within a single investment, each All‑in‑One ETF can help reduce the risk to your investment.

Easy rebalancing
Maintain a balanced portfolio without having to constantly monitor and adjust your investments: our ETFs do it for you.
Build your portfolio with confidence.
Designed for performance
Fidelity All-in-One ETFs invest in smarter building blocks to help make your money work harder.

Factors
Factor ETFs have the potential to outperform traditional index ETFs, because they're based on a more active and strategic approach to investing. This gives you the potential to achieve better returns and outperform the market over the long term.

Crypto
Get strategic exposure to crypto (1–3%, depending on the fund) for added diversification. Keeping a small allocation to crypto in your portfolio can give you the potential for higher returns and serve as a hedge against traditional markets.

Fixed Income
Stay diversified with a dynamic mix of fixed income investments, managed by experienced portfolio managers who leverage our expertise in fixed income investing and quantitative research.
Keeping your goals on track
Fidelity is committed to offering a wide range of investment funds to help our clients achieve their financial goals. We believe that strong research can help drive the long-term performance that our clients demand. Through our global investment network, we believe we have a competitive edge and the intelligent insights needed to create investment opportunities for Canadian investors.