Do you know how many recurring payments you have?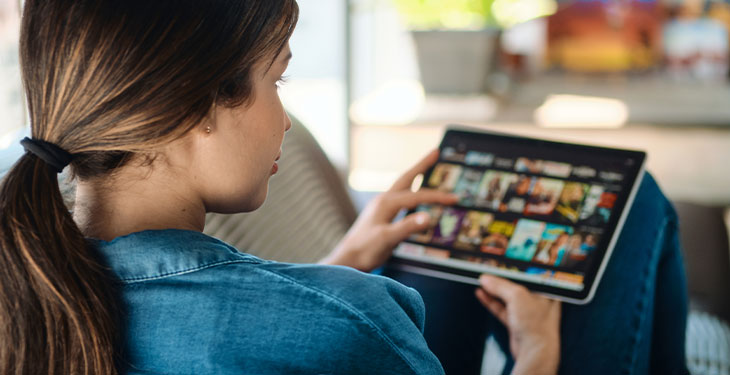 Author: Natasha Gabrielle
Source: The Motley Fool
Monthly subscriptions are becoming a way of life. When you sign up for these kinds of subscriptions, you authorize a company to charge your debit or credit card – usually every month. This type of payment arrangement is known as a recurring payment. Until you pause or cancel a membership, the company will continue to automatically charge your card regularly, and you'll continue to have access to its products or services.
Whether it's gym subscriptions, streaming services, or meal delivery services, these recurring payments can add up fast if you're not careful.
A recent study suggests people may not even be aware of all the recurring payments they make. The survey of over 2,000 Americans revealed that 60% had forgotten about at least one recurring payment. And 55% don't even know how much they spend on recurring payments.
If you're not aware of what you're spending each month on subscriptions, you may be wasting a whole lot of money. And if you live on a budget, that's money you could be putting to a much better use.
Use a budgeting app to keep track of your spending
There are many free and low-cost budgeting apps available to help you monitor your spending. With many apps, you can see what bills are coming up and ensure that you stay within budget for your subscription costs. You can also see how much of your overall income is being spent on unnecessary recurring payments vs. necessary bills like rent, food, gas, and utility costs.
The best budgeting apps let you create custom spending categories. That way, you can easily set a budget for monthly subscription costs. If you sign up for a new subscription service that puts you over your budget, you can determine which service you're not using frequently and then call and cancel it to get your monthly budget back on track.
Set reminders
Make a note in your calendar or set a reminder on your phone to review each of your recurring payments. You can do this every quarter, every six months, or on an annual basis – whatever works best for you. These reminders can help you keep track of your spending and give you a chance to evaluate whether it's worth continuing to make those payments.
Also, many subscriptions and services offer free trials. These free trials can be a great way to test out a service to see if you want to continue using it. But if you forget to cancel before the trial ends, you start being billed the full price for the service. Setting up a reminder as soon as you sign up for a free trial can help you cut down on unexpected recurring payments in the future.
Set rules about new subscriptions
If you already pay for several subscriptions, you may want to set some ground rules for determining if a new subscription or service is worth the investment. For example, you might develop the practice of only paying for one streaming service. If you want to try a new one, commit to first cancelling the old one. Doing this can help you cut down on wasted money.
If you don't know how much you're paying each month on recurring payments, it can lead to overspending and negatively impact your financial health. Take some time to analyze your spending habits and figure out how much you're paying for these kinds of expenses. Getting organized and paying better attention to your payments can help you save money and take better control of your personal finances.
If you've taken these steps, you may want to consider investing savings from your subscriptions into an investment plan, like a TFSA or RRSP, to help maximize your savings.  
For more helpful tips like the ones in this article, Fidelity's guide Jump-start your wealth: The guide to maximizing your money is packed with other tips on how to make the most of your hard-earned money.
This article was written by Natasha Gabrielle from The Motley Fool and was legally licensed through the Industry Dive publisher network. Please direct all licensing questions to legal@industrydive.com.
---