Foundations begin to embrace ESG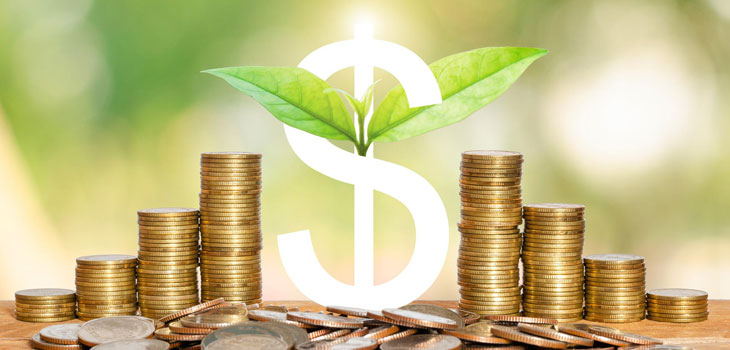 Author: Timothy J. McClimon
Source: Forbes
While much has been written about how companies are embracing the concepts and strategies behind the Environmental, Social, Governance (ESG) movement and the emergence of ESG among nonprofit organizations, particularly colleges and universities, there has been little said about private foundations picking up the cause.
This is beginning to change.
Foundations have historically separated their grant-making function from their investment function, but increasingly these two aspects of foundation management are being brought together. Foundation executives have come to realize that how they invest their funds can have as much, if not more, impact on the causes that they wish to support than simply providing grants to nonprofit organizations.
Many foundations have taken an initial step of negative screening—trying to ensure that they aren't investing in companies that are counter-intuitive to their missions. So, if a foundation's mission is to fight climate change, it might divest any holdings in fossil fuel companies or businesses that have been found to be polluters.
According to the US SIF Foundation, the issue areas that foundations most often cite in their negative screening are tobacco, conflict risk (terrorist or repressive regimes), climate change/carbon emissions, military/weapons and alcohol.
Some foundations have taken the next step to positive screen their investments—investing in companies that are doing good rather than not investing in those who may have issues. And a few more progressive foundations have engaged in mission-related investing where their assets are directed to companies whose business strategies are related to the foundation's mission.
"If philanthropy's past half century was about optimizing the 5 percent [the amount that a foundation must distribute annually], its next century will be about beginning to harness the 95 percent as well, carefully and creatively," wrote Darren Walker, president of the Ford Foundation, in a 2017 blog post.
But according to CAPTRUST's 2020 Endowment & Foundation Survey, only 3% of foundations invest in ESG, impact or mission-related strategies. And a Foundation Source poll found that 38% of foundation respondents "don't know enough about" impact investing to even give it a try.
The first foundation to announce that all its endowment was invested in ways that align with its mission (in this case, fighting poverty) was the Heron Foundation in 2017. Others, including the Compton Foundation, the Cordes Foundation, the Patricia Kind Family Foundation, the Mary Reynolds Babcock Foundation and the Sorenson Impact Foundation, have committed to converting 100 percent of their portfolios into mission-related investments over a period of time.
Another foundation that has taken this step of aligning its investments with its mission is the Bonfils Stanton Foundation. Dedicated to fostering, through arts and culture, a creative, inspiring and connected community in Denver, the foundation has recently publicly committed to being effective stewards of foundation assets to maximize their impact in pursuit of the foundation's mission.
In a recent interview with chief executive officer Gary Steuer and chief financial officer Ann Hovland, they explained that the key to getting the foundation's board behind this approach was engaging with the entire board at an early stage (not just with the investment committee), learning the correct vocabulary and options and being strategic about the entire spectrum of impact from grant-making to investing. The Foundation also brought in several leaders in impact investing to speak to strategies and trends in the sector as well as to offer suggestions and recommendations, particularly with regards to inequities in access to capital.
Beyond these approaches, some foundations use low interest loans (sometimes called program-related investments or PRIs) to support nonprofit partners and social enterprises directly in addition to traditional grant-making. These investments sometimes carry more risk to the foundation, but their impact can be significant for these social partners who often have little access to capital for capacity building and growth.
Unfortunately, there are few foundations who have created ESG strategies for their own operations, and even fewer who have taken the step of first encouraging, and then requiring, that their nonprofit partners create and execute ESG operating strategies. These are the next frontiers for ESG strategizing and reporting.
Foundations could look at their own operations and how they interact and treat their stakeholders (employees, nonprofit partners, communities) and fashion publicly reported goals and their progress toward these goals. For example, the Bonfils Stanton Foundation has taken the step of publishing goals on its website and is developing plans to be completely transparent about its impact investing progress as well as a new strategic plan, which is rooted in equity and articulates what its desired impact in the Denver community should be.
Likewise, foundations could be more assertive at requiring that their grant recipients develop comprehensive ESG strategies and then publicly report on their results. While this kind of goal-setting and private reporting may happen with individual grants or initiatives, it's rare to see nonprofits publicly state goals and then report on them in any consistent fashion.
"We want to use every asset we have—grants, investment, people, networks—to strategically and urgently advance our mission," said Compton Foundation executive director Ellen Friedman in an article for Impactivate.com. Missing from that list is using a funder's power and prestige to ignite a movement toward the creation and execution of ESG strategies among nonprofit organizations, including foundations.
This article was written by Timothy J. McClimon from Forbes and was legally licensed through the Industry Dive Content Marketplace. Please direct all licensing questions to legal@industrydive.com.
---