A week in Toronto, Canada, on a $38,300 salary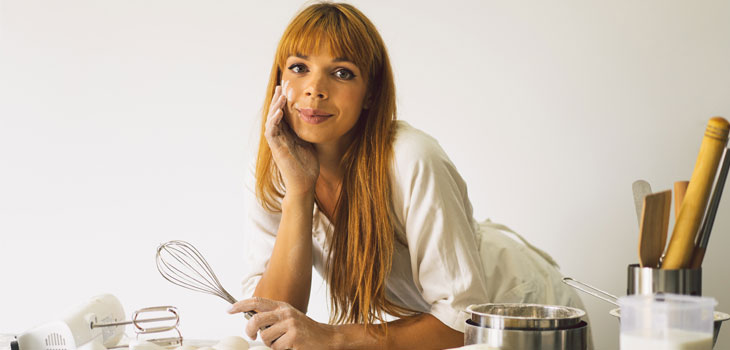 Source: Refinery29
Welcome to Money Diaries where we are tackling the ever-present taboo that is money. We're asking real people how they spend their hard-earned money during a seven-day period — and we're tracking every last dollar.

Today: a finance and fundraising coordinator who makes $38,300 per year and spends some of her money on an Akari Light Sculpture.
Editor's Note: All currency has been converted from CAD to USD.
Occupation: Finance and Fundraising Coordinator
Industry: Healthcare
Age: 25
Location: Toronto, Canada
Salary: $38,300
Net Worth: $31,316 (I have $3,916 in an emergency fund and a $27,400 TFSA that I add to each month.)
Debt: $0 (My grandparents generously paid for my education. I don't have a car loan, credit card balance, or mortgage.)
Paycheck Amount (2x/month): $1,253
Pronouns: She/her

Monthly Expenses
Rent: $704 (This is for my share of the studio I live in with my boyfriend, T. (He pays a bit more in rent and covers our utilities.)
Phone: $43
Internet: T. pays
Health & Vision Insurance: My employer covers this.
Spotify & Netflix: $0 (I'm still on my family's plans. I pay for our news subscriptions in exchange.)
New York Times, Toronto Star, Patreon & Jacobin: $35.25
TFSA: $297.65
Pension: $203.66 (My employer matches $1.26 for every $1 I put in.)
Travel Savings: $313
Annual Expenses
You Need A Budget Software: $94 (It may seem expensive, but I would be hemorrhaging a lot more money if I didn't use this.)
Was there an expectation for you to attend higher education? Did you participate in any form of higher education? If yes, how did you pay for it?
Yes, it was expected that I go to undergraduate and graduate school. Both of my parents have master's degrees and they believe that degrees are necessary to differentiate yourself in today's world. By the time graduate school rolled around, I was probably independent enough to push back if I really wanted to, but I loved university and was excited to have the chance to study more. It helped that I knew school was already paid for by scholarships and money my grandparents put away for me when I was born.
Growing up, what kind of conversations did you have about money? Did your parent/guardian(s) educate you about finances?
My parents never talked about money when I was growing up. They both grew up pretty poor. Now that they've struck it big, they have very new money attitudes. They live within their means, but they buy all the toys they couldn't when they were kids. (If you looked at my dad's credit card statement, you could be forgiven for thinking that a 13-year-old had stolen it.) For them, part of the luxury of having money is that they don't have to worry about their financial situation. While I completely understand this, it means that I developed some bad habits that I had to break when I became financially independent.
What was your first job and why did you get it?
My first official job was at The Gap when I was 15. I got it so that I could have pocket money. I probably spent it on pizza and anti-acne products.
Did you worry about money growing up?
Rarely. My parents never let on if there was something to worry about.
Do you worry about money now?
Yes! I make okay money for non-profit work but the city is so expensive. I feel grateful that I can pay all my bills and have a little extra to put aside for the future, but as I get older, I feel like I'm falling behind my peers who have enough money for things like condos and weddings!
At what age did you become financially responsible for yourself and do you have a financial safety net?
I became financially independent at 22. If I was ever in a pinch, I could still go to my parents for support. I'm trying to set up a world where I'll never have to ask, but it's nice to know I could always borrow money or move home if I needed to.
Do you or have you ever received passive or inherited income? If yes, please explain.
My grandparents generously put money away for my education before they died. This covered my undergraduate and the part of my graduate degree that wasn't covered by scholarships. This is the only passive money I have received to date. However, if nothing drastic changes, I can expect to inherit a third of my parent's wealth. I would share this with my two brothers. I feel very privileged to be in this situation and I believe it gives me the ability to worry less about money than many of my peers.
Day One
7 a.m. — Like most mornings, I commit my most egregious sin against the environment: I take a 20-minute scalding shower to come to my senses. Feeling a little more awake, I dry my hair, get dressed, and slap on my various skin-care products. I also scarf down two bowls of multigrain Cheerios and an instant coffee. In my opinion, both are criminally underrated breakfast options.
8:30 a.m. — Despite getting up early, I'm still running late. I catch the subway instead of walking to work. Unlike a lot of my friends in the city, I go into the office. I've had a hybrid schedule for the entire pandemic because I work in healthcare. I work for a nonprofit that advocates for health justice, including running our own clinic for those who are barred from accessing medicine through traditional channels. $2.48
12:30 p.m. — Lunch is leftovers from the night before. I also eat a couple of slices of a chocolate orange.
4:45 p.m. — I leave work only a few minutes late today. I am a bonafide workaholic so this is a little win. On my walk home, I stop at a fruit market for groceries. I buy limes, tomatoes, garlic, and cilantro for the huevos rancheros I plan to make for dinner. I also stock up on soy sauce and roasted brown rice tea because we're running low. $18.63
6 p.m. — Dinner is early today because I have plans with a couple of friends for drinks later tonight. I make pico de gallo and guac while T. assembles the beans and tortillas. I've become a pretty decent cook over the last couple of years. I enjoy it a lot but I'd be doing it even if I didn't. I can't afford to eat out as much as my friends or T. who chose the for-profit path. It's a blessing that my food tastes pretty good now because it means I can entice my friends to spend less on restaurants. T. often wants my cooking over takeout, and my friends will happily come over if I offer to whip up their favorite dishes. I'm super social, so I'd never say no to hanging out, even if I couldn't afford the activity. Now, it's a win-win. I get to see my friends, cook for the people I love, and not be jittery about how much shared apps will cost.
8 p.m. — I hit the road to the bar. Indoor dining is closed again in Toronto so my friends and I are going to brave a heated patio even though it's three degrees Fahrenheit. The bar is a 30-minute walk or a 22-minute streetcar so I opt to save the $3.20 on transit. Once there, I order beers instead of wine to save a few dollars. I have two over the course of the night, which ends up being a late one as we're all having a blast, despite the cold. With taxes and tip, drinks work out to be $19.66. One of my friends drives me home. $19.66
Daily Total: $40.77
Day Two
8 a.m. — I get out of bed a little later today because I'm working from home. I decide not to get ready because I intend to go for a jog during lunch. Instead, I put on the kettle and spend the first few minutes of my day reading. I'm reading a history of the US-backed mass killings in Indonesia during the Cold War. It makes for a grim wake-up call but it's a good book. When my boyfriend, T., wakes up, I make two peanut butter–banana smoothies for breakfast before settling in for a day of work.
10:30 a.m. — My dad calls and asks if I can check the pharmacy near me for wired Apple headphones. Apparently, he can't find them in stores near where he lives due to supply chain issues. I walk to the pharmacy and have no luck either. But I do come home with Ferrero Rocher chocolates for T. $4.65
2 p.m. — Work turns out to be brutally busy, so I don't get a chance to run during lunch. When I finally have the time to break for food, I throw rice into the rice cooker and take a quick shower while I wait. Once clean, I prep the perfect lunch IMO — gyeran bap. I always have the ingredients on hand and it's as easy as making a sandwich but you feel like a pro-chef at the end. I have mine with kimchi and an avocado.
6:30 p.m. — After a chaotic day, I abandon my laptop and race off to meet a friend for coffee. It's a 30-minute walk, but T. walks with me part of the way to get fresh air. I get there and order a mocha. I feel a flash of irritation when my friend tells the barista we're paying separately because she insisted we do this to make up for her bailing on my birthday party a few weeks ago. I know I shouldn't be annoyed because it doesn't matter and it's literally only $4.06 with tip. We walk along the water with our coffees. After we split, I head home. On the walk, I grab groceries, including turkey slices, apples, strawberries, and carrot sticks ($14.47). $18.53
8 p.m. — T. has sushi waiting for me when I get home. He got me a salmon and avocado roll and a tempura yam roll, as well as miso soup. He paid with a voucher he got from work in lieu of a holiday party. I'm grateful I get to freeload on this perk. We watch TV while we eat.
10 p.m. — I call my younger brother who lives in Vancouver while I do my skin-care routine. We talk about birthday present ideas for our older brother. After we hang up, I spoil my plans to sleep early by scrolling for gift ideas in bed. It's not in vain, however! I settle on getting him an Akari Light Sculpture. He just bought a condo so I want to splash out on something unnecessary. Odds are that my younger brother will piggyback on the idea and send me half later. $341.48
Daily Total: $364.66
Day Three
7:50 a.m. — Panic! My alarm didn't go off. I get ready as fast as humanly possible, including skipping my usual shower. I slap together a sandwich for lunch, boil water for an instant coffee, and make a quick smoothie to take with me to the train. By some miracle, I'm ready and out the door in 40 minutes. I grab the train again because I'm late ($2.48). In another benign act of god, I don't spill anything on anyone, juggling all these different to-go cups. $2.48
11 a.m. — My boss ordered donuts for the office from this incredible vegan bakery. I have a sprinkle donut.
12 p.m. — Even though I'm not hungry yet, I eat lunch because I'm bored. Unsurprisingly, my turkey sandwich is underwhelming. I guess that's what you get when you make something in 45 seconds.
6:30 p.m. — I leave work with less done than I was hoping for but I've run out of steam. I buy a coffee from Starbucks on my walk home. T. intersects me on my walk, and we pop over to the grocery store to grab ingredients for dinner. I pick out what we need for baked macaroni and cheese, as well as an arugula-strawberry salad. He pays. Macaroni and cheese is usually my Achilles heel as a home cook. But, I keep trying! My roux remains clumpy but this time it doesn't seem to matter! It turns out excellent and I feel embarrassingly giddy. I'm so proud! We have it with the salad T. made. $1.83
9 p.m. — The rest of the evening is pretty low-energy. I have a bath while reading my book and listening to the new Porches album for the hundredth time. I head to bed early.
Daily Total: $4.31
Day Four
8 a.m. — I get up, make a coffee, and read my book on the couch. I'm so close to finishing it that I just do, which puts me behind schedule for showering before work. When I do ultimately log in 20 minutes late, no one has messaged me so it's fine. I'll just work for another 20 minutes at the end of the day. My boyfriend makes me an instant coffee and a smoothie.
12 p.m. — I nuke leftover macaroni and cheese and eat it at my desk while working. I also snack on Hershey's kisses. I feel a bit gross from all the rich foods, but I don't have time to lie around and recover; I have to do a favor for my mom over lunch. She was supposed to take her car to get serviced but got called into work for an emergency instead. Her office is a 10-minute walk from where I live. I pop over, grab the car, and drive it to the service depot. While I wait, I find a nearby coffee shop and get a sweetened matcha latte ($4.62). I bring it back to the service depot and work there until 2:45 when the car is ready. On my walk home, I stop to buy a lemon, ginger, yogurt, and chicken thighs for butter chicken tonight. $22.20. $26.82
3 p.m. — From the comfort of my couch, I log back into work.
4:30 p.m. — I take a break from work to prep dinner so that the dish can marinate for a few hours. While I prep the yogurt marinade, I employ T. to cut the chicken thighs. Dealing with meat is my least favorite part of cooking. I eat it but I've created an unhealthy level of cognitive dissonance around what I'm doing. I stick everything in the fridge and go back to work.
7 p.m.— After a few more hours of work, I log off. I technically finish at 4:30, but I grew up in a family of workaholics so that feels uncomfortably early for me. If I'm being honest, with the way my parents work, ending at 7 feels like being lazy. I know I shouldn't feel this way, but it's so easy to justify grinding away when it's for a good cause. I decide that it's fine today because I started a little late and took an extra few minutes to deal with the car over lunch.
7:20 p.m. — It's snowing, which is my favorite weather to run in. It's so beautiful and keeps you cool. I run down to the water and watch the flakes dissolve into the lake.
8 p.m. — I shower and then whip out my Dutch oven and start cooking butter chicken. T. makes rice and a cucumber salad. My mom is finally done putting out fires at work so she comes over and joins us for dinner before heading home.
11 p.m. — After tidying up and doing my skin-care routine, I get in bed with the intention of cracking open my new book. I fall asleep immediately instead.
Daily Total: $26.82
Day Five
7:30 a.m. — The snooze button is not my friend today and even though I'm out of bed late, I shower anyway. I dawdle through the rest of my routine with an instant coffee in hand. I also blitz a smoothie before I leave. A very predictable choice by me. I'm moving slowly, so it's a subway kind of morning again ($2.48). In fact, I'm three for three this week; I didn't walk to work once. That's too bad; my usual route is really peaceful. Walking seems even more appealing this morning when the guy next to me on the platform relieves himself into the tracks. $2.48
12 p.m. — It's not until my stomach starts to rumble that I realize I forgot my lunch in the fridge at home. I resent buying lunch so I try to satiate my hunger with a Starbucks latte. I place my order on the app and swing over to grab it. The pick-up proves more difficult than expected. There's an anti-mask protest happening outside because the Starbucks is located in the building that the mayor lives in. Getting called a "sheep" for wearing a mask is worth it; this latte hits the spot. $3.73
6 p.m. — I head directly to the art gallery after work. T. and I are going to the exhibit on Picasso's blue period. We're both annual pass holders so the tickets are free. We just pay $3.10 for coat check. The exhibit strikes me as only okay. Seeing the pieces is amazing but I walk away knowing little more about the blue period than I did walking in. I make a mental note to read more about it. Subversive depictions of poverty and institutionalized women seem worthy of a more thorough deep dive. $3.10
7:30 p.m. — T. and I grab dinner and talk about the show. We score walk-in spots at Matty Matheson's new Vietnamese place. So lucky! I get pho with beef brisket. He gets banh mi. We split a pot of jasmine tea. The food is incredible, it's a cozy spot on a cold night, and everyone seems happy to be here. I feel awash with the feeling that I'm lucky to live in such a great city. T. pays.
10 p.m. — Once home, I change out of my work clothes and walk over to a friend's birthday party. She rented an Airbnb a few minutes from me for the party, which is super convenient. T. doesn't know this friend particularly well so he doesn't join. I bring a nice bottle of red that I keep on hand for last-minute gifts. I have a couple of beers and chat with some university friends. It's a wonderful time! Sleepiness gets the best of me around 1 a.m. I pop home to do an abridged version of my skin-care routine and go to bed.
Daily Total: $9.31
Day Six
10 a.m. — I wake up feeling rested. My plans for the day are at 1 p.m. so I skip breakfast to have time to squeeze in a run. I run my usual 5K, in what is perfect running weather in my opinion; it's chilly but the skies are blue! When home, I shower and primp. I'm out of hairstyling cream so I buy the Tracee Ellis Ross styling cream from Sephora's website. It's $10.52 with tax and free shipping. Hopefully, it's still good despite the low price tag. T. brings me a coffee while I get ready. $10.52
12:30 p.m. — I walk 30 minutes to meet a friend for lunch. I regret not bundling up more; It's colder than running would have you believe. We stroll around chatting before ending up at a cafe with a heated patio. I get a katsu pork sandwich with waffle fries. $9.90
4:30 p.m. — On the way home, I text T. to meet me at the grocery store. We get ingredients for spaghetti carbonara, except for the pancetta because we have some in the fridge. I also pick up a few ingredients for cake. I pay. $25.22
5 p.m. — Despite loving to cook, I've never been a great baker. Thus, my brother's birthday cake requires a dress rehearsal. I'm making a Guinness chocolate cake. (The recipe actually uses a cup of beer!) My brother fell in love with this particular cake one time he came to visit me when I was living in England. To surprise him, his girlfriend and I called the bakery we had it at and asked for the recipe. The practice run goes okay! Hopefully, getting to use my mom's fancy stand mixer will make it even better.
6:30 p.m. — Whoops! Turns out the pancetta in the fridge has gone bad. Instead of picking up more, T. and I use this as a scapegoat and decide to get sushi again. T. goes to pick up our order but it's my turn to pay so I send him with my card. I get a yam roll and a salmon and avocado roll again. He gets a box set and lets me have his miso. $19.40
Daily Total: $65.04
Day Seven
9 a.m. — I wake up to falling snow outside our window. It's so cozy to sit around and watch it fall as I have my morning coffee. The peace doesn't last, however. Soon, I'm raging on behalf of one of my friends. She calls in tears; her LDR boyfriend broke up with her two weeks after she booked tickets to fly to Argentina to see him!!! She's not sure the tickets are refundable. We talk for about an hour until she gets the energy to call the various airlines.
11 a.m. — I poach eggs and heat frozen hash browns to entice T. out of bed.
1:30 p.m. — T. and I take transit to our local IKEA ($2.48). We don't actually need anything. We're moving in a couple of months, so technically we're inspiration hunting but really we're more looking for something to do. It's kind of fun to wander around the store on a lazy Sunday. We end up only buying a slip to keep our rug secure and the IKEA rooibos tea that T. weirdly loves. I pay ($9.31). $11.79
2:30 p.m. — We get IKEA lunch. I get their macaroni and cheese. T. buys me mine. It's not nearly as good as nostalgia had me believing.
4:30 p.m. — Once back in our neighborhood, we grab pancetta from our local grocery store. T. pays.
6 p.m. — I pop down to our gym and spin for 40 minutes. Our gym is pretty small so our condo board voted to keep it open. Only one unit can go at a time, and I scored a 6 p.m. spot on a Sunday. So lucky! Afterward, I have a bath and soak while reading my book.
7:30 p.m. — In lazy Sunday fashion, I make a comforting carbonara. I also whip up an arugula salad using ingredients purchased earlier in the week. I listen to National records while I cook. Probably disrespectfully to the dish, T. and I eat it while watching stupid TV.
9:30 p.m. — I get ready for bed early and read my book in bed. I am not excited to go to work tomorrow so I try to relish doing nothing in bed for as long as I can.
Daily Total: $11.79  
This article was written and edited by Refinery29 from Refinery29 and was legally licensed through the Industry Dive Content Marketplace. Please direct all licensing questions to legal@industrydive.com.
---