5 tips to beat inflation from top finfluencers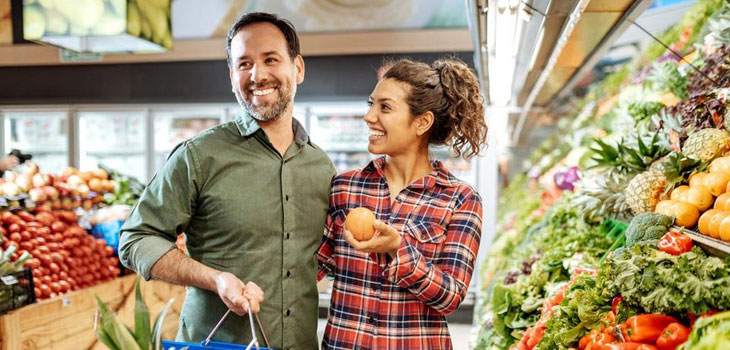 Author: Dani Pascarella
Source: Forbes
Inflation is top of mind for most Canadians right now. Everyday necessities are becoming more and more unaffordable, with gas prices up around 50% and grocery prices up 12%.
Surging prices are impacting our wallets, and credit card debt is increasing at the fastest rate in more than 20 years.
While sticker shock is now a regular occurrence, it's important to remember that high inflation won't last forever.
Increased demand post-pandemic, supply chain challenges, and the war in Ukraine are simply creating a perfect storm for high inflation right now.
What can I do to maintain my lifestyle?
While we wait for inflation rates to normalize, it is more important than ever to make your hard earned dollars work for you, spend smart and save where you can. You have a lot of control over how high inflation will impact you.
For example, at OneEleven Financial Wellness, data from thousands of members around the country shows that simply creating a budget, reviewing your expenses, and reducing low-value purchases can create up to 15% wiggle room in most household budgets within 30 days.  
Here's what top finfluencers are doing to control their financial narratives, maintain their purchasing power, and even grow their wealth in the midst of all this inflation.
1. Keep Investing
Inflation is typically paired with a dip in the market. Many people are quick to sell so they can avoid the risk of monetary loss. However, making an emotional decision and selling your entire portfolio during a downturn will likely have a negative impact on your returns in the long-run.
Instead, see this as an opportunity to buy stocks "on sale" at a price that would normally not be available. Play the long game and keep your emotions steady.
"As long as your investments are diversified, you're better positioned to weather any storm. Inflation is a fairly common occurrence and, if anything, presents a great buying opportunity for the mid- to long-term investor. As long as you're investing regularly, when inflation puts downward pressure on the market, you end up with more for your money in the long run." 
·         Priya Malani, Founder and CEO at Stash Wealth
2. Diversify Your Investment Portfolio
Holding all of your money in cash won't keep up with the 9% inflation rate we're seeing. Investing is a key part of maintaining your purchasing power over time, and certain types of investments have inflation-hedging abilities.
"I'm doing this by continuing to invest in various low-cost index funds, but I'm contributing more to a different asset class: private real estate. Cash at this point is disappearing quicker than a Houdini magic trick, which is why I'm choosing to invest in assets that are gaining inherent value.
Real estate is potentially one of the best ways to hedge against inflation as it has necessary value. Private real estate is expected to have strong returns in an environment where inflation is high." 
·         Leandra Peters, Founder of Female in Finance LLC
3. Find Opportunities For Promotion in Your Organization
Now could be a good time to find opportunities for growth within your organization and apply for that role you've been keeping your eye on. Earning extra cash, whether through a side hustle or promotion at work, will help balance out your wallet when paying for items that have gone up in price.
"The key to beating inflation is keeping up with it. The thing most people forget is that it's easier to create a surplus of money by making more money than by pinching pennies and cutting down on life's little luxuries. 
·         Vivian Tu, Founder & CEO of Your Rich BFF Media
4. Spend Time With Your Budget
You need to know where your money is going so that you can ensure you are spending your hard earned dollars on the things that bring the most value to your life. Think of budgeting as a way to take control of your money rather than limiting your spending.
"This is the time to meal prep after you've taken account of what foods you already have. This is the time to review your budget looking for categories to eliminate and reduce without feeling deprived.
All of that extra money can be either used for the next month's expenses or can be leveraged for investing." 
·         Kara Stevens, CEO at The Frugal Feminista
5. Review Your Strategy
Expect inflation to impact you in one way or another. You'll feel the rise of prices hit your budget, and so it's up to you to figure out how you want to manage the change.
"Your budget is the first place you're likely to see inflation hit. You'll see a rise in your expenses, leaving you with two options; cut expenses or increase your income. You can offset this increase by reviewing your budget strategy and eliminating some expenses. 
·         Dasha Kennedy, Founder of Financial Activist
This article was written by Dani Pascarella from Forbes and was legally licensed through the Industry Dive Content Marketplace. Please direct all licensing questions to legal@industrydive.com.
---