Working with a financial advisor over time can create up to 2.3x more wealth.*
This chart shows the amount of wealth that can be created by working with a financial advisor, with 1.8x at 4 to 6 years, 2.1x at 7 to 14 years and 2.3x at 15 plus years.
*Source: More on the Value of Financial Advisors, by Claude Montmarquette and Alexandre Prud'Homme, CIRANO, © March 2020. The average household with a financial advisor for 15 years or more had asset values 2.3x higher than an average "comparable" household without a financial advisor.
Advice from an advisor adds value.
Personalized investment strategy for the long term.
Guidance on major financial decisions.
Encourage good financial habits.
Find tax-efficient solutions.
Support to stay on track in times of volatility.
How does advice from an advisor add value?
Planning your financial future can be overwhelming, even for the most confident investor. A financial advisor, or wealth advisor, is a qualified investment professional who can help you navigate the ever-changing market landscape. An advisor can guide you in the right direction by providing financial advice and helping you build more wealth.
Personalized investment strategies
Whether your financial goals are short - or long-term, a financial advisor can work with you to develop a strategic investment plan that is uniquely tailored to you. By assessing your goals, an advisor can determine your time horizon and risk tolerance to help you meet your objectives.
---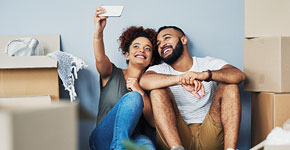 Guidance on major financial decisions
Purchasing a new home, saving for education or planning for retirement are examples of exciting life milestones that an advisor can help you prepare for financially.
---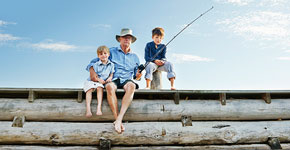 Stay on track in times of volatility
Market fluctuations can cause investors to base their decisions on emotion rather than strategy. In other words, some investors will sell impulsively when markets drop, which could result in lower capital gains. An advisor is your consultant who can look at your investments objectively and help you avoid impulsive, emotional investing.
---
Receive more than financial advice.
An advisor can provide you with financial advice and services that extend much further than your investments alone. Your advisor acts as a partner who can provide guidance to help set you up for long-term financial success. A financial advisor can offer support in the following ways:

Find tax-efficient solutions

Encourage good financial habits

Build a savings plan

Support retirement and estate planning
Achieving your financial goals should not be left up to chance.
Working with a financial planner can promote confident investing and could help you accumulate up to 2.3x more wealth in the long term.
Creating up to 2.3x more wealth starts here.*
Get the Working with a financial advisor toolkit.
Additional resources: