Locked down for winter? 3 ways to use it to your financial advantage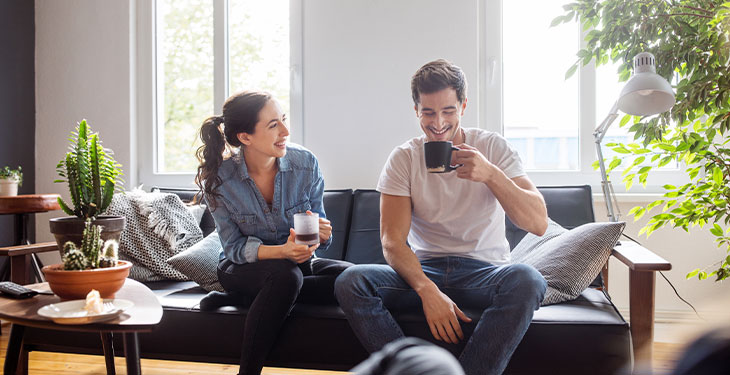 Author: Maurie Backman

Source: The Motley Fool
When the coronavirus pandemic erupted in March of 2020, many assumed things would be back to normal well before now. But alas, here we are, and clearly, the pandemic has not yet taken a turn for the better. Vaccines are finally being rolled out, but there's a good chance they won't reach the general public until spring at the earliest. That means a lot of people will be hunkering down this winter, especially in parts of the country where harsh weather tends to rear its ugly head.
If you're feeling trapped at home this winter, here's a little silver lining -- you can use those circumstances to improve your financial picture. Here's how.
1. Bank the money you're not spending on going out
A lot of people normally hibernate for winter, but most of us still leave the house and go places -- restaurants, movie theaters, concerts, and parties. If you'll be staying home this winter to socially distance during the pandemic, you'll probably save a fair amount of money. Even if you replace some nights at the movie theater with a new streaming service or swap restaurant outings for takeout and delivery, there could still be savings to enjoy. So make it a point to put that money in the bank. That way, you'll have an extra cushion in case emergency expenses arise.
2. Do more tasks yourself that you'd normally outsource
It costs money to hire professionals, but it's often worth spending some of our income to free up hours during the evenings and weekends. But if you don't have too many exciting plans to look forward to this winter, you can do more of those time-consuming tasks yourself, save money, and bank the difference. For example, you might choose to prepare your own taxes, perform your own home repairs. You could even tutor your high-schooler in math if you're knowledgeable enough and have the patience. All these things definitely add up.
3. Teach yourself how to invest
Investing is a great way to take the money you're not using immediately or don't have earmarked for emergencies and grow it into a larger sum. But if you're new to investing, it could take time to get started. The good news is that there are plenty of investing guides out there that can help you learn the ropes. Now that you have some time on your hands, why not seize the opportunity? In fact, if you open a brokerage account and use your newfound knowledge to buy some ETFs this winter, you may find that you're already richer by this time next year.
Being stuck at home this winter might seem like a drag, but you can use those circumstances to your advantage. Remember, too, that there's something to be said for slowing down, enjoying time with family, and kicking back with a series of good books or movies you've had on your list for as long as you can remember. If you do your best to maintain a positive attitude, you'll have a much easier time getting through these next few challenging months.
Looking for a simple yet smart way to start investing?
It can be overwhelming to find the right product to start investing, consider an all-in-one ETF. These funds are also known as 'one-ticket', 'asset-allocation' or 'balanced' ETFs and are a simple yet smart way to start your investing journey. They offer investors access to a mix of stocks and bonds that work as a complete investment portfolio. Learn how you can start investing with Fidelity All-in-One ETFs.
This article was written by Maurie Backman from The Motley Fool and was legally licensed through the Industry Dive publisher network. Please direct all licensing questions to legal@industrydive.com.
---