How much do you need for a down payment on a house?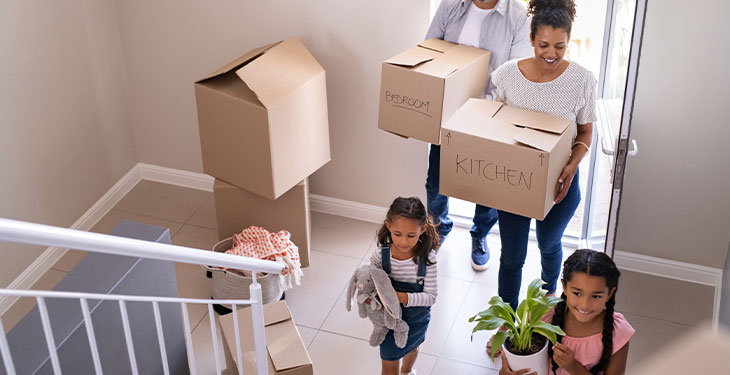 Author: Tom Drake

Source: MapleMoney
If you're thinking of getting into the housing market, you may be wondering how much you'll need for a mortgage down payment. The short answer is that the down payment required will depend on the purchase price of the home.
The more expensive the house, the more money you need upfront. But that answer doesn't offer a full explanation. You see, there are two types of mortgage types you can choose from – insured and conventional, and each one has a different minimum down payment percentage.
Insured vs. conventional mortgage
If you are putting less than 20% down towards the purchase of a home, your mortgage will be considered an insured mortgage. This means that the lender must mitigate the risk of a small down payment by obtaining mortgage default insurance from one of three companies: Canada Mortgage and Housing Corporation (CMHC), GEMICO, or Canada Guaranty.
The advantage of an insured mortgage is that it allows borrowers to buy a home with as little as a 5% down payment. The drawback is the insurance premium (also known as a CMHC premium), paid by the borrower, and in most cases, added to the mortgage financing.
To avoid paying the premiums, you'll need to come up with at least 20% of the purchase price as a minimum down payment. This qualifies as a conventional mortgage, one that doesn't require mortgage loan insurance. Because the borrower is injecting a substantial amount of equity into the purchase, the lender is willing to assume 100% of the risk.
Let's look at how the minimum down payment is calculated for an insured and conventional mortgage.
What is the minimum down payment for a mortgage?
Example 1: CMHC-insured mortgage (5% down payment)
The minimum down payment amount for a mortgage in Canada is 5% on homes with a purchase price up to $500,000. If the home's price exceeds $500,000, the amount over $500,000 will require a down payment of 10%. If the home's price is over $1,000,000, then a 20% down payment is required because mortgage default insurance is no longer available.
To illustrate, let's take a look at three scenarios:
a. Home purchase price of $300,000.
$300,000 X 5% = $15,000 down payment
b. Home purchase price of $750,000
$500,000 X 5% = $25,000 + $250,000 X 10% = $25,000
Total down payment = $50,000
c. Home purchase price of $1.25MM
$1,250,000 X 20% = $250,000
Example 2: Conventional mortgage (20% down payment)
If you are taking out a conventional mortgage, you'll be required to front at least 20% as a down payment, regardless of the house purchase price. Some lenders will reserve the right to require a larger percentage down in certain scenarios.
a. Home purchase price of $300,000
$300,000 X 20% – $60,000 down payment
b. Home purchase price of $750,000
$750,000 X 20% = $150,000
As you can see from the previous examples, a conventional mortgage requires a much larger down payment, even when the purchase price is equal. If you can afford the higher down payment, you'll not only avoid paying mortgage loan insurance, but your mortgage payments will be lower also.
The challenge, of course, is that it's difficult for many first-time homebuyers to come up with such a large down payment. In the most expensive housing markets in Canada, it's near impossible. That's why an insured mortgage can be advantageous, regardless of the extra costs. Let's take a look at a couple of government programs that make saving for a mortgage down payment a little bit easier.
Home buyers plan
Let's face it. It's not easy to save for a down payment in 2021. The prices of houses in Canada are constantly on the rise, with no signs of slowing down. Depending on where you live, it may leave you wondering if you'll ever have enough funds.
Thankfully, the federal government has a program designed to help Canadians save for the down payment on a qualifying home. The Home Buyers Plan allows you to withdraw up to $35,000 from your Registered Retirement Savings Plan (RRSP) without incurring an income tax penalty. The funds must be repaid to the plan over the following 15 years, with a minimum repayment amount each year.
First-time home buyers incentive
While the Home Buyers Plan has been around for many years, the First Time Home Buyers Incentive (FTHBI) is a relatively new program. Also known as a shared-equity mortgage, the FTHBI provides first-time homebuyers with 5% towards purchasing an existing home or a new or existing mobile home. If you're purchasing a newly constructed home, you can choose between a 5% or 10% incentive.
The benefit is that the home buyer doesn't need to come up with the full down payment themselves. But there's a catch. The homebuyer must repay the 5% or 10% incentive after 25 years or when the house is sold. The repayment amount will be based on the future value of the house. If the house value rises, the amount you repay to the government will exceed the initial incentive amount.
How much should I save for a down payment on a house?
Now that you know that a minimum down payment amount can be as little as 5% or as much as 20%, you may be wondering how much you should save. It depends on your individual situation. Right now, you can get a mortgage rate of less than 2%. With historically low mortgage interest costs, you may be better off with a smaller down payment and paying off other, high-interest debt with the additional funds.
If you have no other debt, consider saving 20% for a conventional mortgage to avoid the costly insurance premiums. It might even be worth it to take advantage of the Home Buyers Plan or the First Time Home Buyers Incentive. However, if you do put down 20%, don't leave yourself empty. Always make sure you have enough money left over for an emergency fund to cover other expenses that will undoubtedly arise from time to time.
This article was written by Tom Drake from MapleMoney and was legally licensed through the Industry Dive publisher network. Please direct all licensing questions to legal@industrydive.com.
---