5 smart ways to use spare cash during the pandemic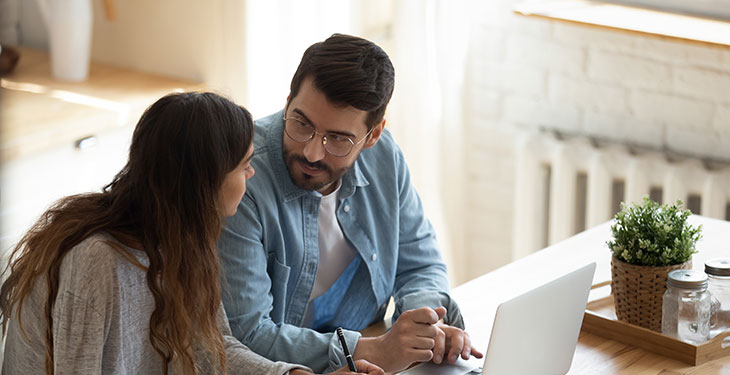 Author: Christy Bieber
Source: The Motley Fool
COVID-19 has caused massive economic destruction, and many people have lost their jobs or experienced a reduction in hours. The economy has been recovering slowly, but unemployment remains very high and many people are still struggling to make ends meet.
If you're lucky enough to find yourself with spare cash during these turbulent times, it's more important than ever to use it wisely. COVID-19 cases are spiking, and the country may well remain in a recession for a long time. There's no telling when you may need a little extra financial security.
Here are five smart money moves to consider.
1. Bulk up your emergency fund
If you don't have a hefty emergency fund, this is the best and only option for any extra cash you have during the pandemic.
Sadly, a public health and economic crisis are both occurring simultaneously. And there's no way to know if you might get sick, see your income fall, or both. You need to be as prepared as possible, which means having emergency savings.
Ideally, your emergency fund will contain enough money to cover six months' worth of living expenses. If yours doesn't and you have spare cash, devote it to saving for unexpected circumstances.
2. Invest more for the future
If you already have plenty saved for emergencies, investing your extra money may be a great option. You don't want to invest any money you know you'll need in the short term, but putting money into the market is a great way to help it grow in the long term.
The pandemic may be an especially good time to invest because the market has been volatile. If it crashes again and you can buy during a downturn, you might be able to score some good prices on stocks.
Of course, trying to time the market is often a losing battle. It can be hard to predict when it will hit rock bottom, so you may just want to start steadily investing now. By using dollar-cost averaging, chances are good you'll buy at least some of your shares at low prices, which can help increase your returns.
If you experienced losses during the coronavirus market crash that you didn't fully recover in the subsequent market rally, investing more now could help you offset them.
3. Pay down debt
If you owe money, paying down your debt could give you more wiggle room in your budget. Any time you reduce or eliminate an obligation, you'll improve your financial situation. But getting rid of a monthly bill can be especially beneficial during a recession when your income could be cut if you lose your job or your hours are reduced.
A debt payoff plan might help you work out what to pay down first. And you may want to look into refinancing your existing loans, as rates are near record lows right now. A refinance -- which essentially replaces one loan with a new one -- could help you to secure a reduced interest rate so more of your money can go to principal and you can become debt-free faster.
See if any of these options might work for you:
A mortgage refinance loan to lower your housing costs
A personal loan or to secure lower interest rates on existing debt
A balance transfer credit card to score new low rates on credit cards or other revolving debt
4. Improve your skills
When unemployment rates are as high as they are now, it's a good idea to be as invaluable to your employer as possible to protect your job. Improving your skills can also help make you more employable if something happens and you find yourself looking for work.
The pandemic has shuttered many classrooms and as a result, an increasing number of programs have switched to distance learning. This can make it especially convenient to take some classes as you don't even have to leave your home to do it.
5. Help your community
If you are already in pretty good shape financially and you have extra cash you don't need, one of the best things to do is to pay it forward. Many people are having a tough time right now, so donating to charity or even buying some gift cards to help out a struggling local business could make a huge difference.
This article was written by Christy Bieber from The Motley Fool and was legally licensed through the Industry Dive publisher network. Please direct all licensing questions to legal@industrydive.com.
---