5 steps to pursue financial stability in a world of volatility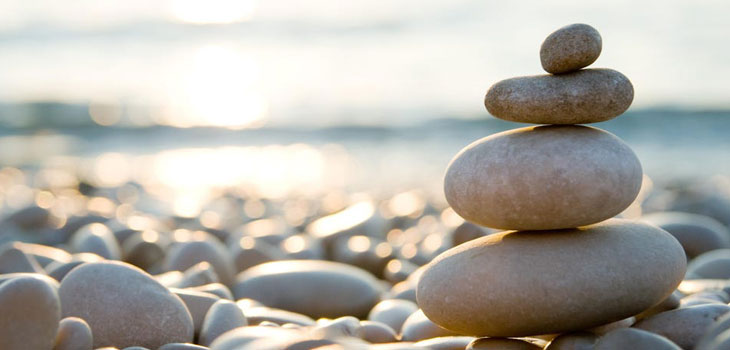 Author: Julia M. Carlson
Source: Forbes
How would it feel to have confidence that you'll have financial stability no matter what happens in the economy, stock market, or with real estate prices? Could it provide the peace of mind that you may be searching for? Could it possibly allow us to cast our fears aside and live presently and calmly in the moment? Let us explore strategies that could guide us to this euphoria and help cope with the world of financial volatility that we find ourselves in.  
Define what financial stability is for you. We all have different income needs, cash needs, long term financial needs, and charitable desires. You may also wish to provide for others both while you are alive and after you're gone. The first step is to determine the dollar amounts to be allocated for each of your needs and desires. Financial stability also includes understanding what your risk tolerance is and how comfortable you are as an investor. Investments must match your risk tolerance for you to feel confident. These are all components of a solid financial plan, and it is critical to consider each one as you develop your plan.
Define your current situation. All progress starts by accurately stating the numbers of your current financial status. Most of us will avoid this because we either don't know where to start or it feels overwhelming. If we don't take time to really understand our current financial situation, we can't set the plan in motion to pursue financial stability. In our minds, we tend to either understate or overstate our current situation. Once you face it and put it down on paper, then you can create specific actions to pursue financial stability. It's empowering to have this knowledge and then develop and implement your plan. It may not happen overnight but by diligently executing your plan over a long period of time, you will make great progress towards achieving your desired outcomes.
Stick to the facts. When problems or unexpected turbulence arise, stick to the facts, and be cautious of opinions and assumptions, including your own. Market corrections are as constant as the changing seasons. It can feel like we are going to be in this bear market for a while with stubbornly high inflation, geopolitical tensions, and gas prices at all-time highs. When we give our energy to things outside of our control, it usually creates worry, stress, and anxiety. This is the opposite of what we desire. Understanding the facts brings to light what is happening and often alleviates concerns. It allows us to look at things objectively instead of emotionally or frantically and then take the appropriate actions.
Strive for peace of mind. Financial stability isn't just about money. It's also a state of mind. To have peace of mind doesn't mean you don't react to external events, as we all do, but it does mean we don't allow fear to take over and shake our confidence. When others are fearful, you can remain calm in the storm. A key to remaining calm is to have and stay committed to a financial plan which includes investments that match your risk tolerance. Everyone is different and it's essential to have a tailored strategy that works for your specific situation. Having confidence in your plan can positively shape your outlook, knowing that it's designed to withstand periods of volatility.
Get Resourceful. It's hard to go it alone. Ask yourself the following: who can I trust to collaborate or partner with, what are my resources when I am feeling worried and stressed, and who can help me see the situation in a different way. Often, an experienced financial advisor can help you think objectively, cut through the noise of social media and news, and guide you back to what's important for your unique financial plan. The more resources available to help guide you, the more confident you will feel when problems and issues inevitably arise.
My wish for you is to challenge your doubts and fears and seek financial stability. Avoid making emotional financial decisions that go against your long-term best interest. Instead, make sure your financial plan is designed to withstand volatility, and then stay true to it.
This article was written by Julia M. Carlson from Forbes and was legally licensed through the Industry Dive Content Marketplace. Please direct all licensing questions to legal@industrydive.com.
---