5 essential saving tips for permanent work-from-home employees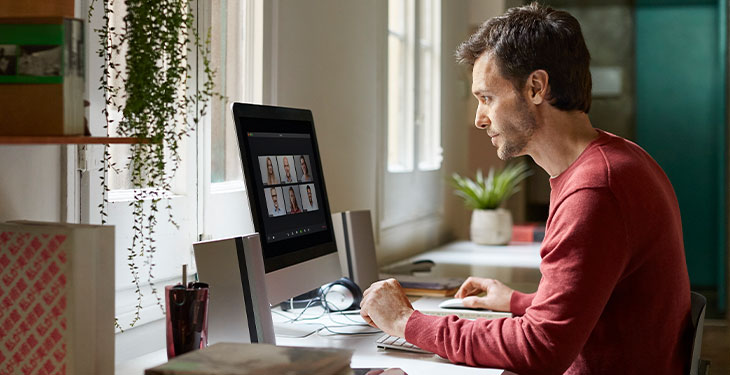 For millions of employees, the pandemic has forever changed what it means to go to work. Companies across the globe sent staff home, and now more people than ever have become remote workers. And since many businesses have realized how well work-from-home arrangements can work, a large number of employees are now working from home for good.
If you've become a permanent work-from-home employee, the good news is that your new status could help you save a lot of money by avoiding commuting costs. If you want to maximize the financial benefits, there are a few other things worth trying – as well as some things to avoid.
1. Let your car insurance company know of the change
Cutting your auto insurance costs is one of the quickest and easiest ways to save when you switch to working from home. Since you're driving fewer miles without a commute, your chances of an accident are much lower. If you let your auto insurer know of your new low-mileage lifestyle, chances are good they will drop your premiums – perhaps dramatically.
To start reaping the savings, call your insurer to report the change immediately, and give them an updated estimate of the annual miles you're likely to drive.
2. Make a meal plan
Working from home presents a great opportunity to avoid wasting money on lunches out. After all, your kitchen is right there waiting for you. Unfortunately, if you don't make a plan, you could end up at a loss for quick lunches, and find yourself ordering take-out often. This can get more expensive than dining out at work once you tack on delivery fees and minimum order requirements.
To avoid this pitfall, make a meal plan each week and consider batch-cooking on the weekends so you'll have an array of meals to enjoy each workday.
3. Ask your employer to cover internet costs
If you're spending your days on Zoom meetings, see if your employer will pay for some or all of your internet bill. The company is likely saving a lot of money on not having physical office space. Since they're relying on your internet service for you to stay connected, it makes sense for them to subsidize it.
4. Schedule outings
When you work from home, it's easy to get stir crazy. This can leave you paying expensive coffee-shop prices if you want to work in the company of others. Instead of paying high prices just to work outside of your usual space, schedule an outing that won't cost you anything.
This could mean meeting up with a neighbor for a dog walk during your lunch hour, or with a coworker for a picnic in the park. If you have something fun and free to look forward to, you're less likely to waste money just to get out.
5. Make online shopping harder
One big downside of working from home for many is that it's easy to stray to shopping websites when you're on your computer at home all day. To avoid the temptation to shop during breaks, consider using apps to block websites when you know you'll be working on the computer. You can also remove your stored credit cards from online accounts, so the extra work of loading in your card information can deter impulse purchases.
Working from home is a major lifestyle change and big adjustment for your personal finances. Make the most of it by trying out these tips to save money while developing a routine that works for you.
This article was written by Christy Bieber from The Motley Fool and was legally licensed through the Industry Dive publisher network. Please direct all licensing questions to legal@industrydive.com.
---